Picking up items and putting them elsewhere in the proper place is a standard task that occurs in many handling and assembly processes – but not only there. From electronics production, lab automation, logistics or the watch making: grippers are vital for any industry. Brushless motors from HT-GEAR are ideal for use in such high-performance applications in overload or continuous operation with very high service life requirements.
A small gripping system that is both quick and powerful. Pneumatic grippers, one of the most common used technology, require a complex infrastructure, having to provide it for every production step is difficult and expensive. Therefore, particularly in new facilities, the proprietors are increasingly more inclined to do without this additional infrastructure and rely entirely on electrically operated actuator system. Electric grippers therefore need to be cost-effective, efficient, powerful and provide precise and dynamic gripping. Furthermore, they need to be intelligent and flexible in terms of gripping speed, gripping force and jaw stroke to adapt to various picking tasks and to detect missed gripping. Lifetime is also very important as they often need to work reliable for more than 30 Mio. Gripping cycles, requiring minimal maintenance. Vacuum grippers relied on pneumatics as well, but are also increasingly exchanged by systems that are able to generate a vacuum independently of pneumatic lines by means of electric vacuum generators, located decentralized in the gripper. The vacuum is generated by a vacuum pump in which an integrated brushless DC motor generates a volume flow by rotating a fan.
Brushless DC-servomotors from HT-GEAR are your best choice for electrical grippers as they provide a cost-effective drive solution, especially when combined with integrated or compact external speed and motion controllers. With our drive systems, you are able to use various industry standard interfaces (RS232, CAN, EtherCAT) as well as high resolution encoders for your perfect gripping solution.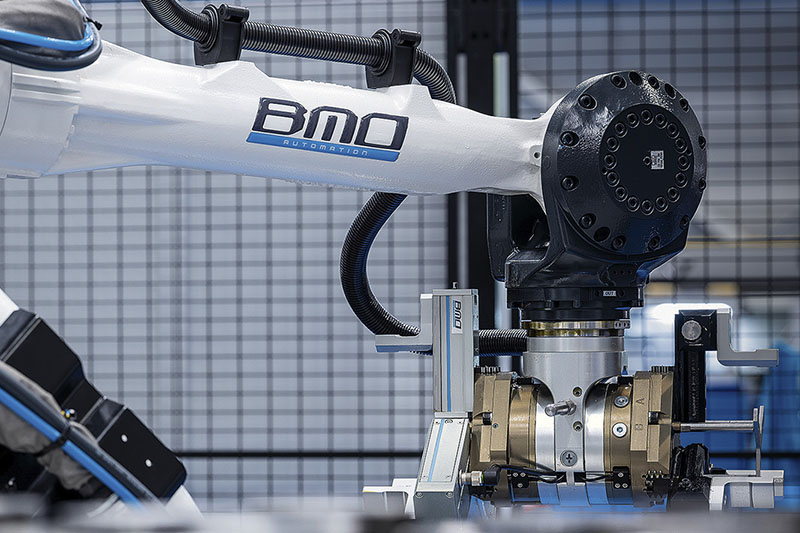 Cost-effective drive solution

Extremely long operational lifetimes


Various industry standard interfaces

Highly dynamic acceleration and deceleration