Critical situations such as searching for survivors in a collapsed building, checking potentially dangerous items, during hostage situations or other law enforcement or anti-terror measures are more and more taken over by remote controlled robots. These special remotely operated devices can drastically reduce the risk to the human beings involved in such activities, with high-precision micromotors replacing man­power to undertake the necessary hazardous operations. Exact maneuvering and precision handling of tools are two essential prerequisites.
Due to continuous technological developments and improvements, robots can be used for increasingly complex and challenging tasks. So they are becoming more and more common nowadays for deployment in critical situations that are simply too dangerous for humans to handle – as part of industrial operations, rescue purposes, law enforcement or anti-terror measures, e.g. to identify a suspicious object or disarm a bomb. Owing to the extreme circumstances, these manipulator vehicles must be as compact as possible and have to meet particular requirements. Their gripper must permit flexible movement patterns while at the same time displaying the precision and power needed to handle a range of different tasks. Power consumption also plays a pivotal role: the higher the drive efficiency, the longer the battery life. Special high-performance micromotors from HT-GEAR have become an essential component in the area of remote controlled robots as they perfectly cater to those needs.
This also applies to even more to compact reconnaissance robots, which, equipped with a camera, are sometimes even thrown directly to their place of use and therefore have to withstand shocks and other vibrations as well as dust or heat, in an area with further potential hazards. No human being would still be able to straight go to work, searching for survivors. A UGV (unmanned ground vehicle) does just that. And highly reliable, thanks to HT-GEAR DC micromotors, together with a planetary gearbox that raises the torque even higher. Extremely small in size, the UGV explores for example a collapsed building without danger and sends real-time pictures from there, which can be an important decision making tool for emergency workers when it comes to tactical responses.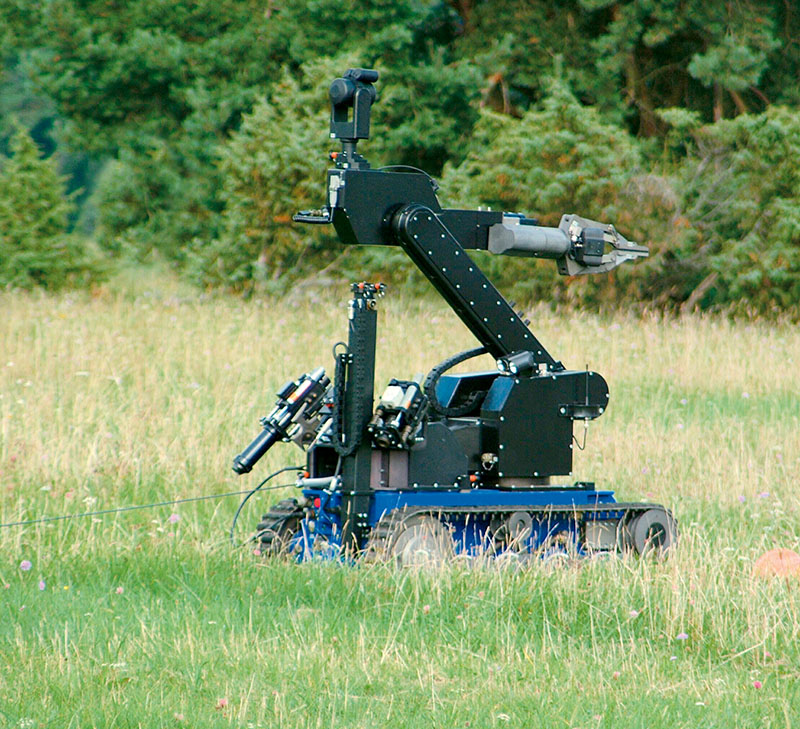 Compact drive units made of HT-GEAR's DC precision motors and gears are ideal for a wide variety of drive tasks. They are robust, reliable and inexpensive.

High performance in a compact design


High reliability and long service life