The central technical element of our modern world is the microchip. From the coffee machine to communication satellites, there is practically nothing that would work without it. Thus, the manufacture of microelectronic components is a key technology par excellence. Motors from HT-GEAR play a role in all important steps here – from the processing of the silicon crystal to the assembly of PCBs.
There are several steps to manufacture integrated circuits (ICs). It all starts with the wafer manufacturing process for silicon wafers. Those are used as substrate material for ICs. In the next step, wafer fabrication, electronic circuit patterns are written on a wafer, using a light-sensitive polymer. HT-GEAR drives adjust the lenses and position the wafer. After being cut into individual dies, they are bonded and encapsulated in resin. The SMT assembly marks the mounting of parts into finished goods. Multiple heads pick up multiple parts in one trip then move to the location on the PCB at which the appropriate openings for the connections of the chip or other component are located. It places the chips on the openings; later they are soldered to the board. At this step, precision has top priority, while maintaining extremely high volumes. Some machines manage over 100,000 components per hour. As  each individual PCB is thoroughly tested, the fully automatic testing machines must be able to handle a large throughput as well.
HT-GEAR drive systems are perfect for you: our highly dynamic drive systems allow short cycle times for high loading speeds for example in SMT machines, high resolution encoders guarantee an excellent positioning and placement accuracy, the long life and low risk of failure of our drive systems provide maintenance-free operation and our wide product range, including multiple drive technologies, cover a broad range of motion task in the semiconductor handling process.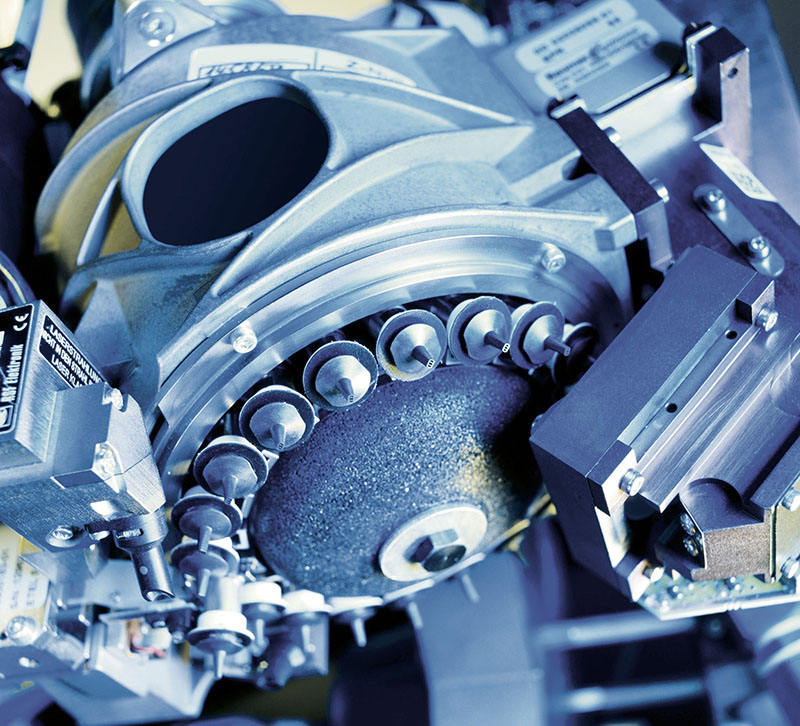 Excellent positioning and placement accuracy

High reliability and long service life

Maintenance-free operation

Allow short cycle times for high loading speeds

High performance in a compact design