42mm Nema17 Integrated Stepper Motor 4 Wires 1.8 Step Angle
Product Detail
Product Tags
| | |
| --- | --- |
| Product Name | Integrated Stepper Motor |
| Step Angle | 1.8 ° |
| Hoiding Torque | 4.5 Kg.cm |
| Resistance | 1.65 Ω/phase |
| Induction | 2.8 MH/Phase |
| Step Accuracy | ± 5% |
| Temperature Rise | 80 ℃ Max |
| Ambient Temperature | -20℃~+50℃ |
| Insulation Resistance | 100MΩ Min.500 VDC |
| Dielectric Strength | 500VAC 1 Minute |
| MAX Radial Force | 75N (10mm From Front Flange) |
| MAX Axial Force | 15N |
42mm Nema23 Integrated Stepper Motor 4 Wires 1.8 Step Angle
The ADVANTAGE of Integrated Stepper Motor:
The motor 42BYGH was consist of a nema17 stepper motor and a driver, which is a kind of Integrated Pulse open-loop stepper motor.
The advantages of the integrated step motors are user-friendly, space-saving, high torque at low speeds, and Low vibration, low noise, smooth operation.. 
Electrical characteristics of the driver
Explanation

IO42

 

Minimum Value

 

Typical Value

 

Maximal Value

 

Unit

Continuous output current

0.5

-

2.2

A

Power Supply Voltage (DC)

15

24

32

Vdc

Control signal input current

6

10

16

mA

Control signal input current

-

5

-

Vdc

Minimum time width of pulse high level

1.5

-

-

US

Overvoltage point

35

 

 

Vdc

Step frequency

0

-

200

KHz

Insulation Resistance

100

 

 

MΩ
Motor Electrical Specification
| | |
| --- | --- |
| Model Number | 42BYGH |
| Step Accuracy | ± 5% |
| Step Angle | 1.8° |
| Lead Wire | 4 |
| Rated Voltage (V) | 2.8 |
| Current (A/Phase) | 1.7 |
| Holding Torque (Kg.cm) | 4.5 |
| Resistance (Ω/phase) | 1.65 |
| Inductance (mH/phase) | 2.8 |
| Motor length (MM) | 69 |
| Motor Weight(Kg) | 1.0 |
| Insulation Class | B |
*Products can be customized by special request.
Characteristics of the driver
New 32 Bit DSP Technology
Low vibration, low noise, smooth operation
Built-in high-resolution and smooth filtering function
Automatic parameter power-on setting function
Variable current control greatly reduces the heat generation of the motor.
The automatic halving of current at rest
Can drive 4,6,8-wire tow-phase stepping motor
Photoelectric isolation of single-ended signal input (pulse, direction and enable)
Impulse response frequency up to 500KHz (factory default 200KHz)
The current setting is convenient and can be selected between 0.5-2.2 A
sub-set range 200-51200, higher sub-customizable
It has the protection functions of overvoltage, Undervoltage, and overcurrent.
IO42 is a new digital Integrated stepper driver, which is designed by 32-bit DSP digital processing technology, variable current technology and low heating technology. It has the advantages of low vibration, stable operation, low heating and high reliability. Users can set the driver through the serial port 200-51200 within the arbitrary subdivision and rated current value output, to meet the needs of most applications. Due to the use of built-in micro-subdivision technology, even in the conditions of low subdivision, but also can achieve high subdivision effect, low, medium and high-speed operation is very smooth, ultra-low noise. The driver has the function of power-on auto-adaptive motor, which can automatically generate the optimal operating parameters for different motors and maximize the performance of the motor.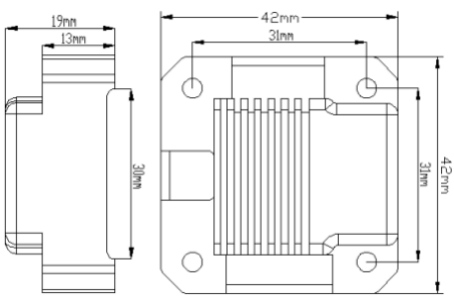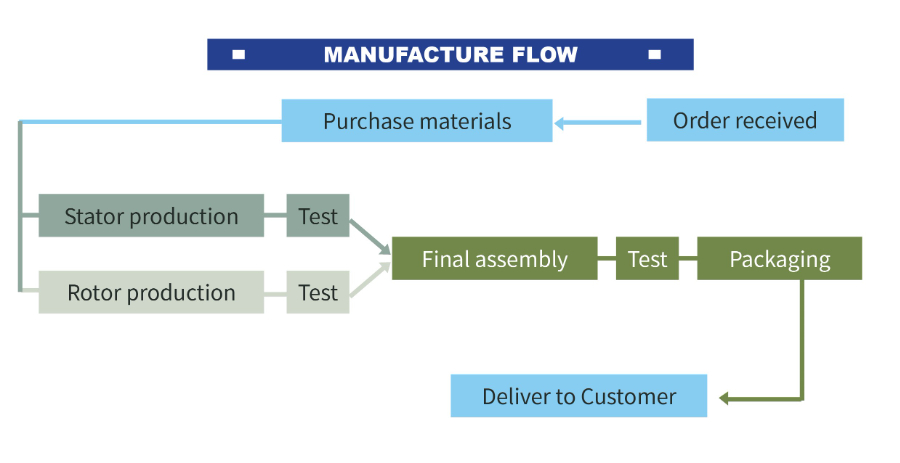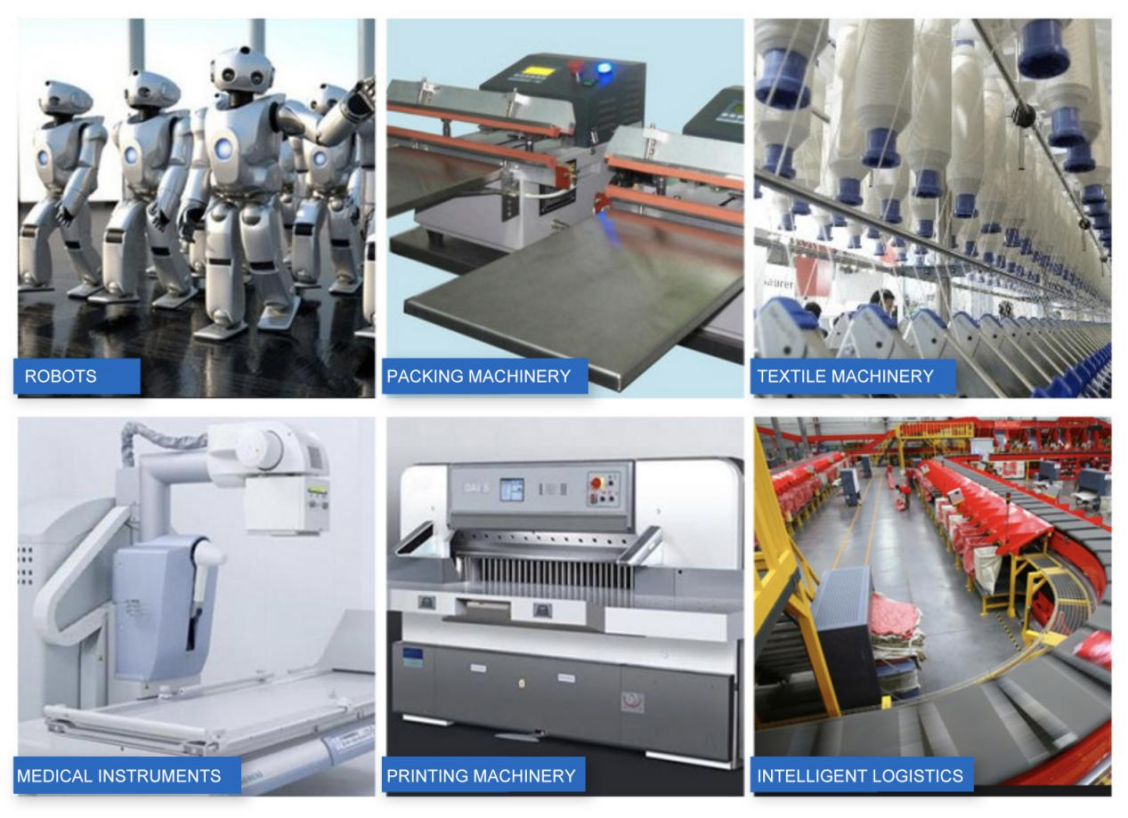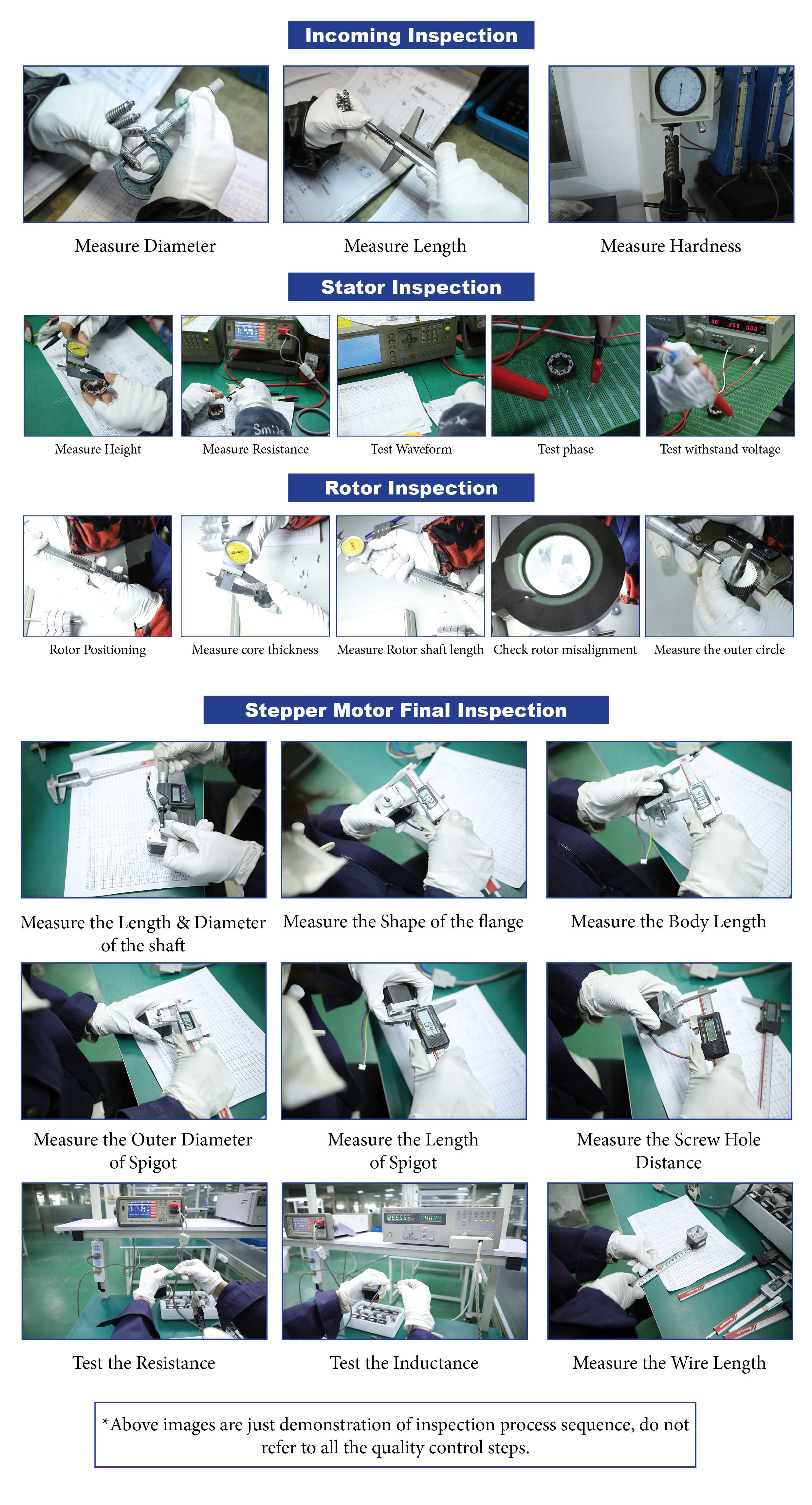 ---
---
Write your message here and send it to us