60mm Nema24 Hybrid Stepper Motor 4 Leads 8 Wires 1.8 Step Angle 20kg.cm
Product Detail
Product Tags
| | |
| --- | --- |
| Product Name | Hybrid Stepper Motor |
| Step Accuracy  | ± 5% |
| Temperature Rise  | 80 ℃ Max |
| Insulation Resistance | 100MΩ Min.500VDC |
| Ambient Temperature | -20℃~+50℃ |
| Dielectric Strength  | 500VAC 1 Minute |
| Max Radial Force | 75N (20mm From Front Flange) |
| Max Axial Force | 15N |
| Step Angle | 1.8° |
| Lead Wire Number  | 4/6/8 |
| Motor Weight(Kg) | 1.0/1.1/1.4/1.6  |
60mm Nema24 Hybrid Stepper Motor 4 Leads 8 Wires 1.8 Step Angle 20kg cm
The features of the hybrid stepper motor mainly include
Exact controlling of position
Controlling is simple using pulse signals
At the stopped location, this motor holds itself
High torque can be generated through compact size
MODEL

STEP ANGLE




(°/STEP)

 LEAD WIRE




(NO.)

VOLTAGE




(V)

CURRENT




(A/PHASE)

RESISTANCE




(Ω/PHASE)

INDUCTANCE




(MH/PHASE)

HOLDING TORQUE




(KG.CM)

MOTOR HEIGHT




L(MM)

MOTOR WEIGHT




(KG)

60HS63-1506-01

1.8

6

14.7

1.5

9.8

10.6

14

63

1.0

60HS67-1804-003A

1.8

4

4.68

1.8

2.6

7.8

16

67

1.1

60HS67-2204-001

1.8

4

3.96

2.2

1.8

5.0

16

67

1.1

60HS87-3504-001

1.8

4

4.0

3.5

1.15

4.5

27

87

1.4

60HS87-3008-003

1.8

8

3.9

3.0

1.3

3.2

21

87

1.4

60HS101-3008-001

1.8

8

6.0

3.0

2.0

4.0

25

101

1.6

60HS101-4204-002

1.8

4

4.2

4.2

1.0

4.0

33

101

1.6
*Products can be customized by special request.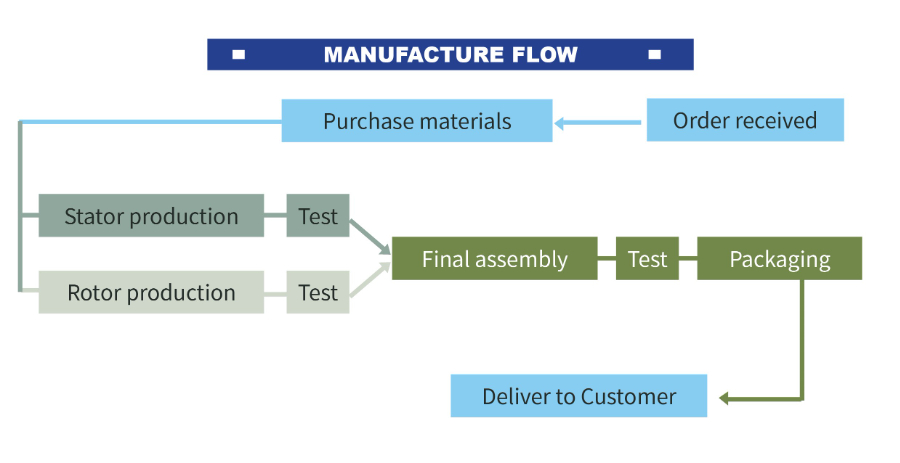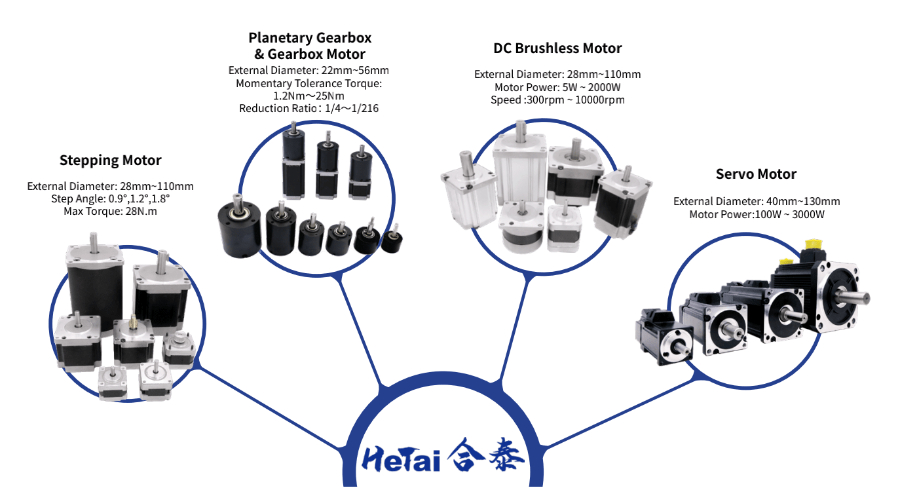 ChangZhou Hetai Motors is an experienced motor manufacturer. For more than 20 years, Hetai dedicates to provide professional electrical integration design and automation strategies for customers. We have variable manufacturing equipment, such as assembly line, Automatic cylindrical grinder and CNC machining centers as well.
When it comes to quality aspect, Hetai was qualified by ISO Certificate, CE and Rohs. The product quality has also been recognized by many customers.Hetai is also proud of its research and develop strength. With the support of professional laboratory and experienced technicians, Hetai gained 13 Utility Patents and high-tech enterprise Award as well as other awards during the years.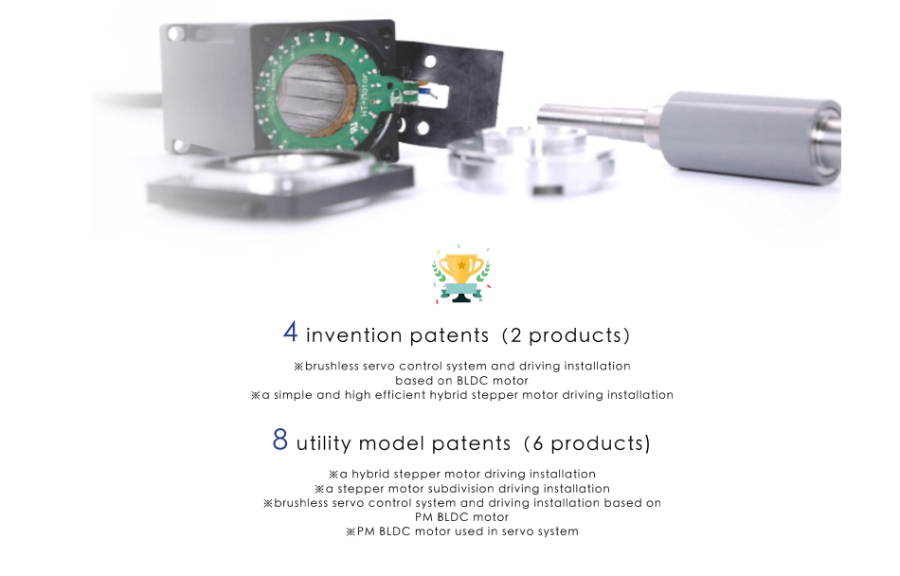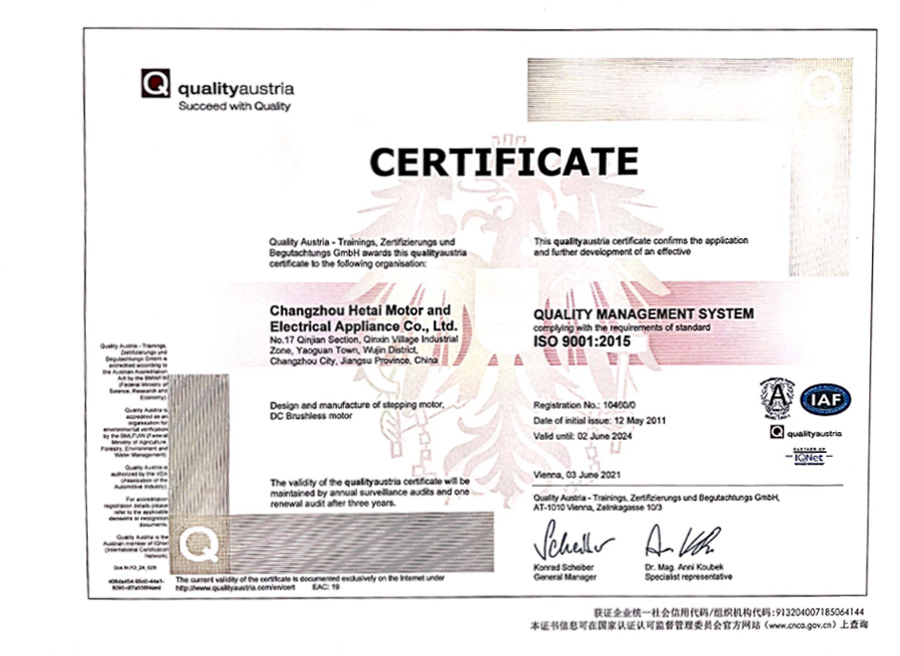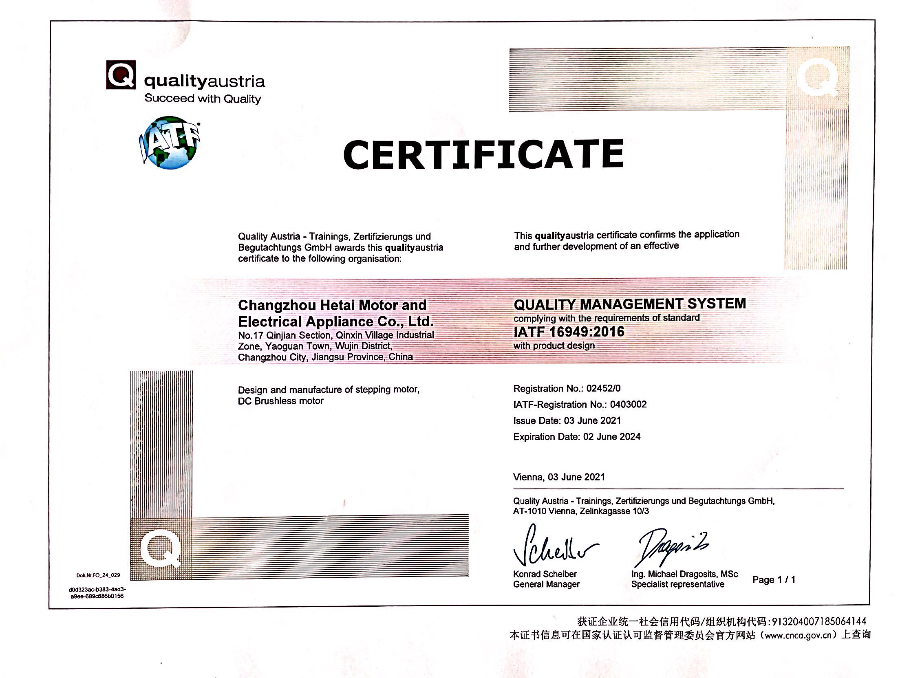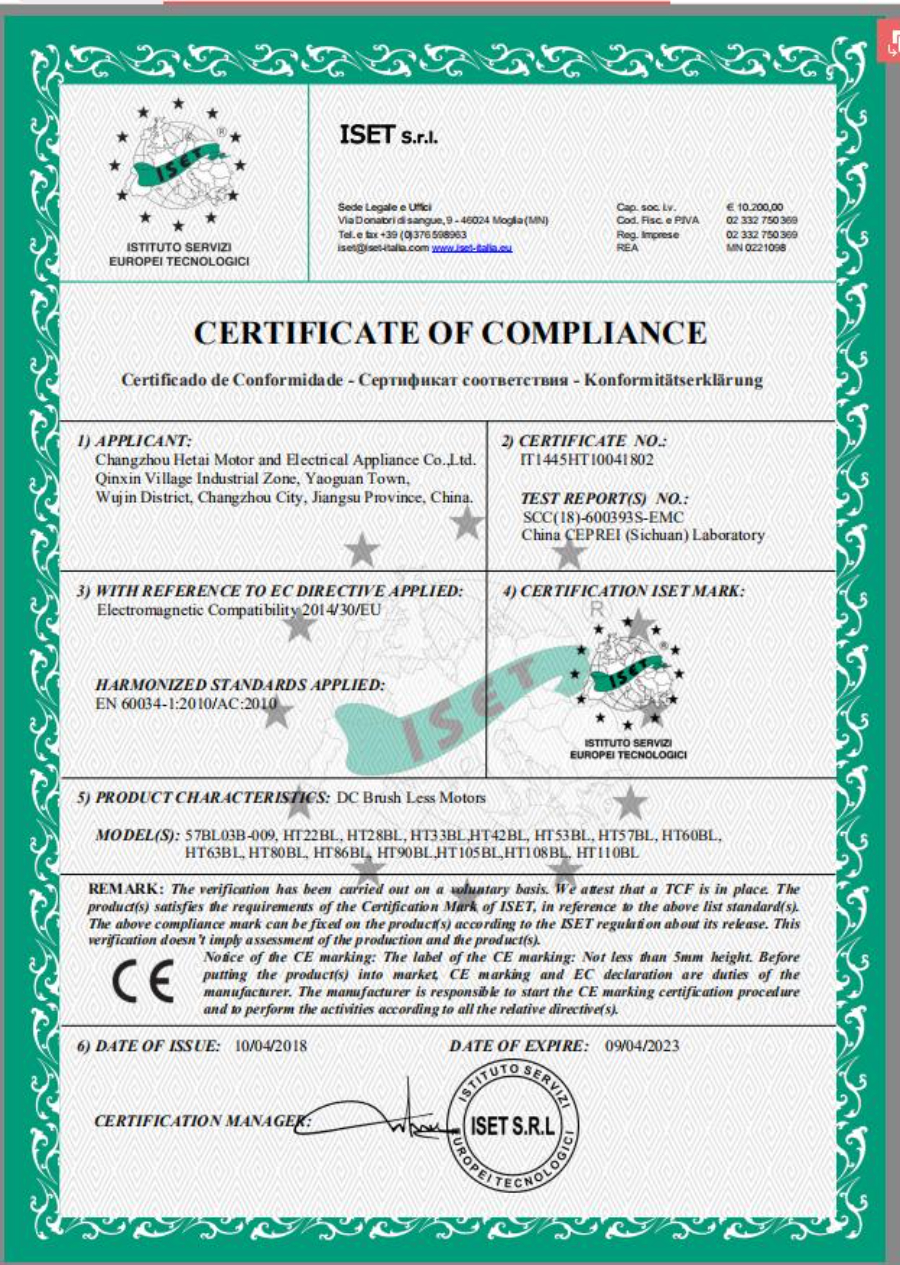 ---
---
Write your message here and send it to us
Products categories