750W BLDC motor Driver 18V 48V 50V Match 25A 45A
Product Detail
Product Tags
| | |
| --- | --- |
| Product Name  | BLDC motor driver |
| Size | 143*80*33mm |
| Usage  | Match For BLDC Motor 60, 85, 86mm |
| Driver Voltage | AC 220V |
| Match Power  | 750W And Below |
| Use Occasion | Avoid Dust, Oil And Corrosive Gases |
| Rated Current  | 8A |
| Cooling Mode  | Natural Or Forced Cooling |
| MAX Viration |  5.7m/S2 Max |
| Working Temperature | -20~+40°C |
| Highest Environment Humidity | 40-90%RH(No Condensation) |
| Net Weight | 0.628 Kg |
| Size | 151*97.5*52mm |
750W BLDC motor Driver 18V 48V 50V Match 25A 45A
PRODUCT DESCRIPTION
BLDC-5025A Speed regulation AC 220V 8A driver for brushless motor 750W
BLDC-5025A is independently researched and developed by Changzhou Hetai Electric Appliance Co., Ltd. It is aimed at medium-power and low-voltage brushless DC motors.
Machine-driven high-performance brushless drive products. BLDC-5025A brushless DC motor driver is suitable for three-phase brushless DC motors with a power of 750W and below.
■ The product is easy to use and quick to use
① Self-contained potentiometer adjustable speed
② Connect the switch to realize forward and reverse rotation, start and stop, and brake
■ Diversified speed regulation methods
① Built-in potentiometer for speed regulation
② Speed regulation by an external potentiometer
③ External signal speed regulation
④ Pulse speed regulation
■ Speed signal output, alarm output
■ Built-in current setting protection function
BLDC5025A
Brushless motor Driver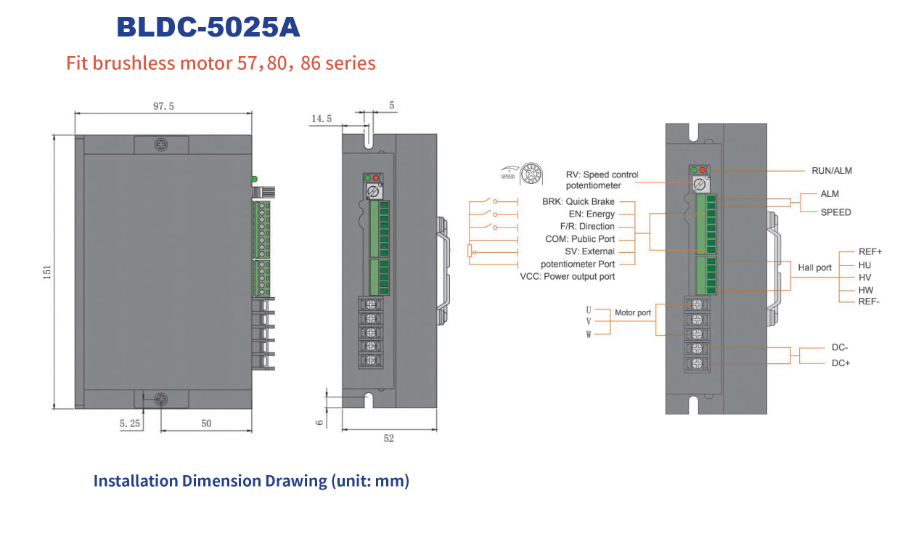 | | |
| --- | --- |
| Motor type | Brushless motor |
| Power | 750W |
| Driver Voltage | 12~50VDC |
| Rated Current | Avoid dust, oil and corrosive gases. |
| Working temperature | 10~+50°C |
| Storage temperature | -20~+120°C |
| Highest environment humidity | 80%RH(No condensation) |
| MAX viration | 5.7m/S2 max |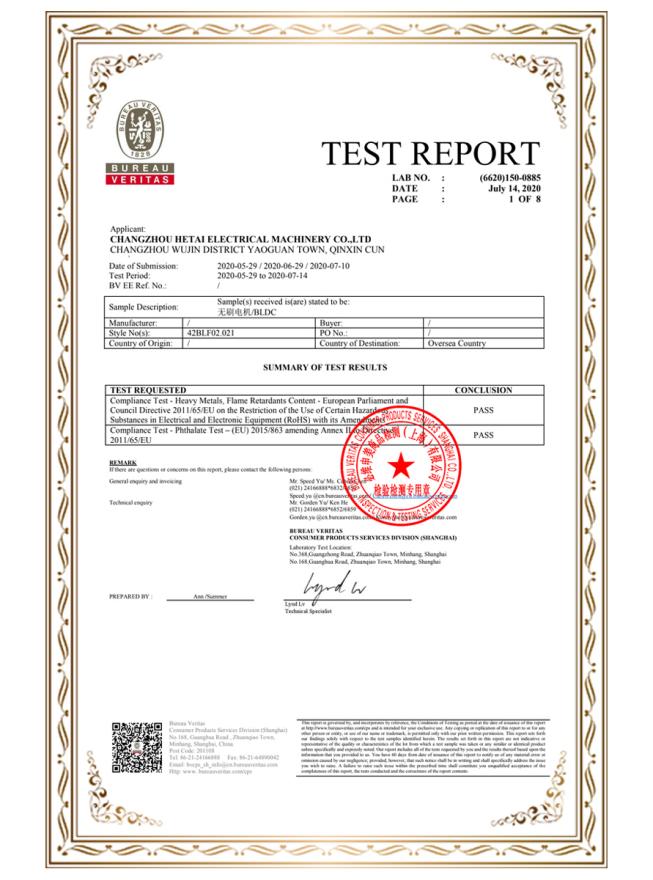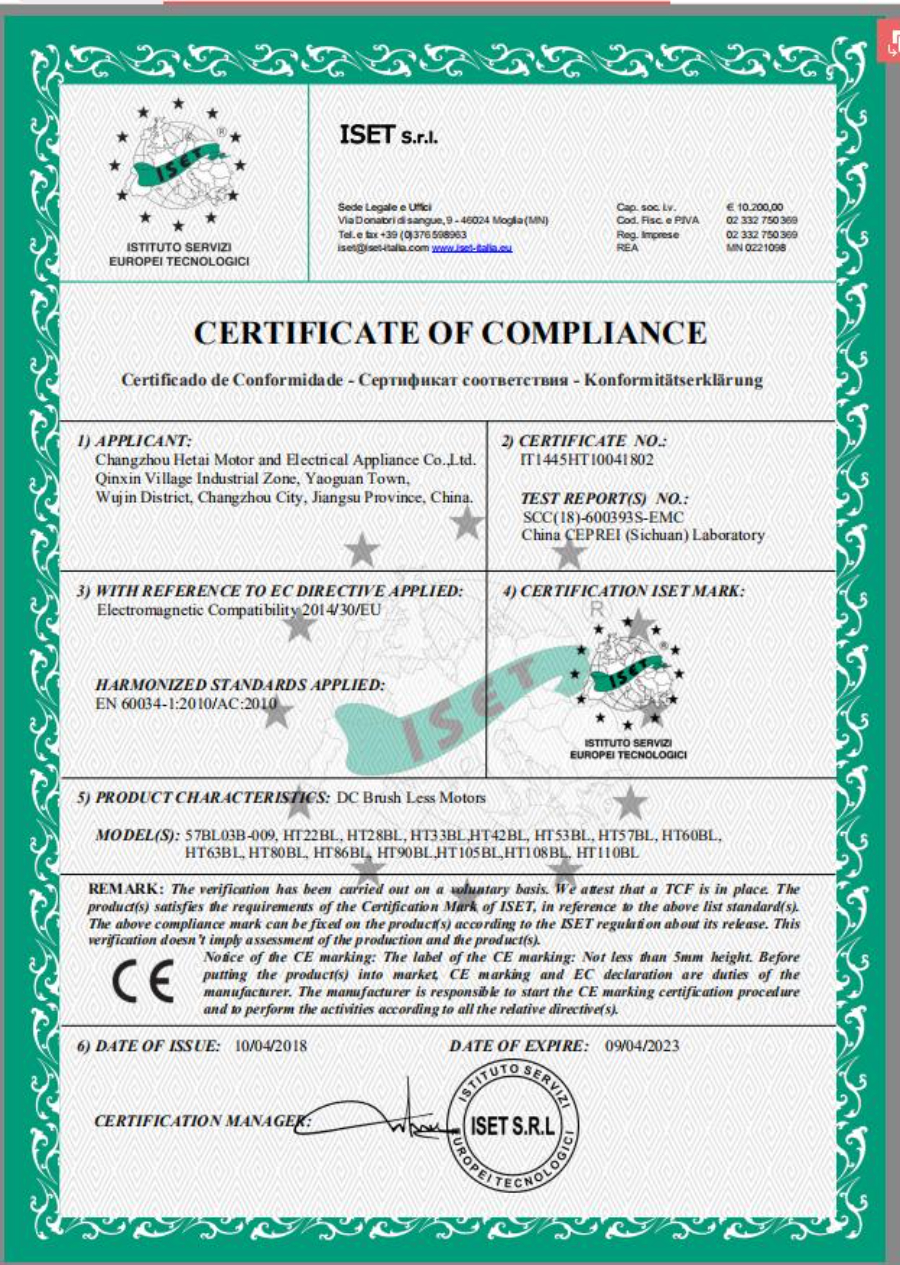 CE cetificate Date: June 09, 2021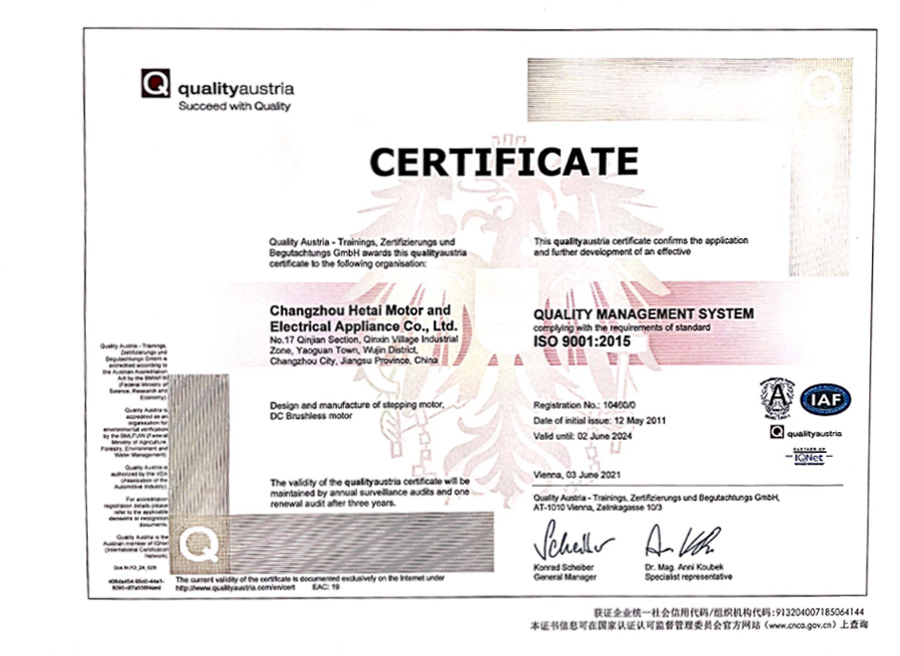 Valid until: 02 June 2024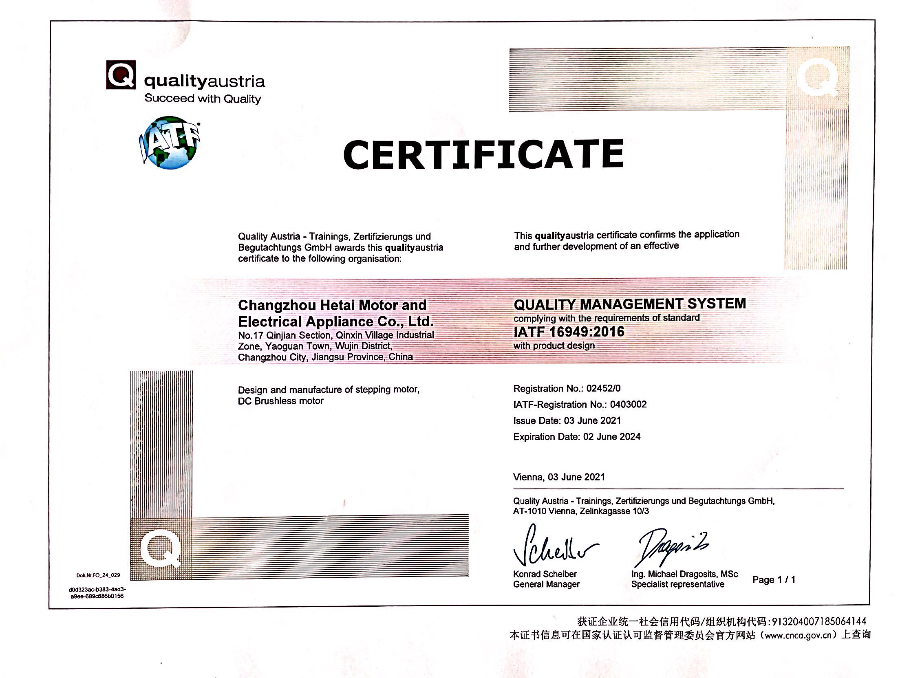 Valid until: 02 June 2024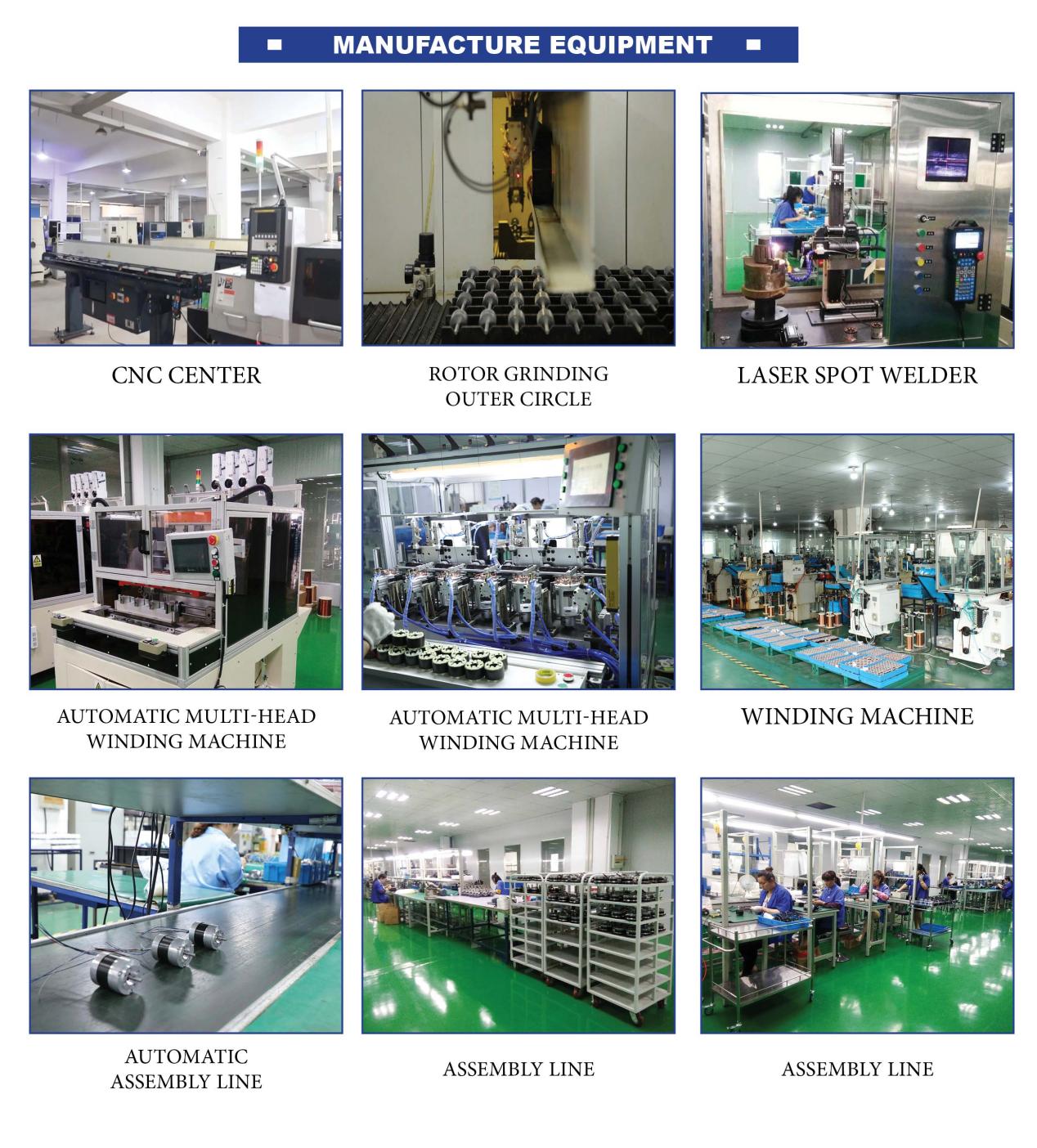 We offer you:
Engineering Support
Our professional team can help you to find the right and suitable motor for you. Our engineers have rich experience of motion control products in various industries, such as robots, packing machinery, textile machinery, medical instruments, printing machinery, intelligent logistics equipment, and so on.
Manufacturing Support
Regardless of the volume of the order, we will provide the same service. Our engineering team is able to provide you with quick and accurate prototypes based on your custom requirements.
Our Factory was founded in 1999 and the workshop area is over 15,000㎡. We have our own manufacturing line and CNC machining center, including precision CNC universal grinder brand name (Sweden), CNC brand name (Germany), DMG lathe and milling, DMG lathe, Mahr measuring instrument, Chinese precision cylindrical grinding machine, CNC lathe machine, automatic multi-head winding machine, automatic assembling line and so on.
---
Previous:
300W BLDC motor Driver 12V 24V Match 15A
---
Write your message here and send it to us
Products categories